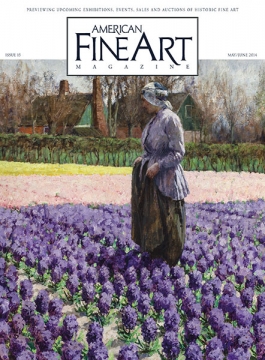 Features
48
Andrew Wyeth: Looking Out, Looking In
56
Conducting a Collection
In this Pennsylvania collector's home is an aesthetic collection where every detail is carefully considered.
63
Upcoming Gallery Shows
Previews of upcoming shows of historic American art at galleries across the country.
85
Upcoming Events & Fairs
Previews and reports of all the major art fairs and events taking place across the country.
95
Upcoming Museum Exhibitions
Insights from top curators about the major exhibitions of historic American art being organized at key American museums.
109
Upcoming Auctions
Major works coming up for sale at the most important auction houses dealing in historic American art.
---