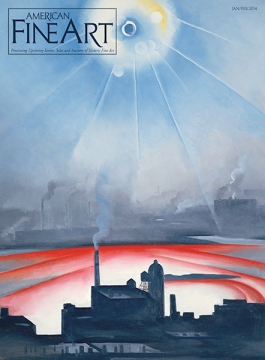 Features
52
An Artist's Legacy
Art collector Edward F. Gerber restored the Eliphalet Struges, George Hand Wright House to honor the late artist and his illustrations.
60
Winter Recollections
Liz Feld of Hirschl & Adler Galleries recalls a lifetime of memories at the Winter Antiques Show
63
Upcoming Gallery Shows
Previews of upcoming shows of historic American art at galleries across the country.
83
Upcoming Events & Fairs
Previews and reports of all the major art fairs and events taking place across the country.
99
Upcoming Museum Exhibitions
Insights from top curators about the major exhibitions of historic American art being organized at key American museums.
107
Upcoming Auctions
Major works coming up for sale at the most important auction houses dealing in historic American art.
---